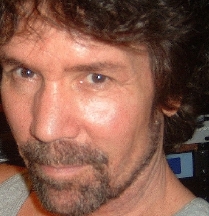 Jaspersongs

BBC broke my truck
(... I got nothin')

"I'm not a prude, but..." As soon as you hear those words, "I'm not a prude," you're going to be hearing from a prude very shortly. Same deal with, "I'm not a racist, but..." A racist will soon speak.

Well, I'm not a whiner, but shit's been messin' me up lately. After a very busy South-By-Southwest (SXSW) music festival in Austin, I was looking forward to getting back to some serious writing and recording, but the damn computer went out for three days.

No audio, then no email. No good.

I finally solved the computer mess this morning, but when I jumped into my Ford 150 in anticipation of a victory breakfast at Jim's Restaurant, I discovered my truck's back right tire was flat. Must have been from all that truckin' I did for Bombay Bicycle Club. And that ledge I took the truck over at a particularly crowded parking garage.

I'm not gay, but I was guitar tech for Bombay Bicycle Club during SXSW. Oh, snap! I did not just say... oh, snap. (See how it is with me?)

I'm no procrastinator, but I'll have to table my long story about my misadventures with the British alt rock band whose initials are BBC and the escapades that ensued during what will now be known as The Great St. Patrick's Day Melee of 2011.

Hey, I'm no liar, but I might have made that last paragraph up.

And I'm no mechanic, but I've got a motherfuckin' tire to change. It was my understanding that in exchange for my support for feminist causes and liberal ideals that I would forever be excused from anything remotely resembling car mechanics, as well as most handyman chores and any activity that could possibly earn me money.

Thing is, if I don't change the tire myself I'll have to hire some tea-bagger to do it (they all work on cars, you know). Then I'll have to pay him money, because (ironically) most tea-baggers aren't gay, so I can't just blow him for his trouble. Worse yet, if I pay him he'll probably just spend the dough on either bullets, gasoline or a Republican BJ at a public restroom, and that ain't right.

What the hell? I might as well just march down to the ballot box and vote for Donald Trump right now and be done with it.

Meanwhile, I'm at the point in the column where I usually throw in one gratuitous remark about licking pussy. Truth is, this week's cunnilingus reference seems a tad more sincere, since I'm trying to get rid of the taste of the hypothetical blow job I just gave a tea-bagger two paragraphs ago.

Still with me? No? It's simple, really. Life bit me on the ass this week, so I won't put up a real column about SXSW and my adventures with Bombay Bicycle Club until next week.

Hey, I'm no blogger, but at least you can't say I missed deadline again.


STANDARD DISCLAIMER: This column aims to be funny. If you can read anything else into it, you're on your own.
---
Mike Jasper is a writer and musician living in Austin, Texas.
Originally from the San Francisco Bay Area, he claims strong ties to Seattle, St. Petersburg, Florida and North Platte, Nebraska.
jasper2atmikejasperdotcom